WHY NON-WOVEN BAGS are Haunted by Brands
In the new era with increasing value, price escalation followed an economic run. Businesses, stores, .. are facing the problem of management costs. The same costs to be able to promote the brand running MKT must cost a lot. Facing this cost problem, businesses need a new solution to save costs but still bring high efficiency. To be able to meet the needs of businesses, choosing non-woven bags is an effective measure.

Why are non-woven bags considered an effective measure for a cost-saving option?

With non-woven fabric made from synthetic resin – Polypropylene beads. Highly durable, thin and light, breathable. Environmentally friendly and non-toxic to users. When the decomposition is fast and can be reused

Besides, non-woven bags also have many outstanding advantages such as easy printing. The fabric surface is easy to print, with maximum support for the printing process for beautiful and sharp colors. The cost of non-woven bags is cheaper than other types of bags.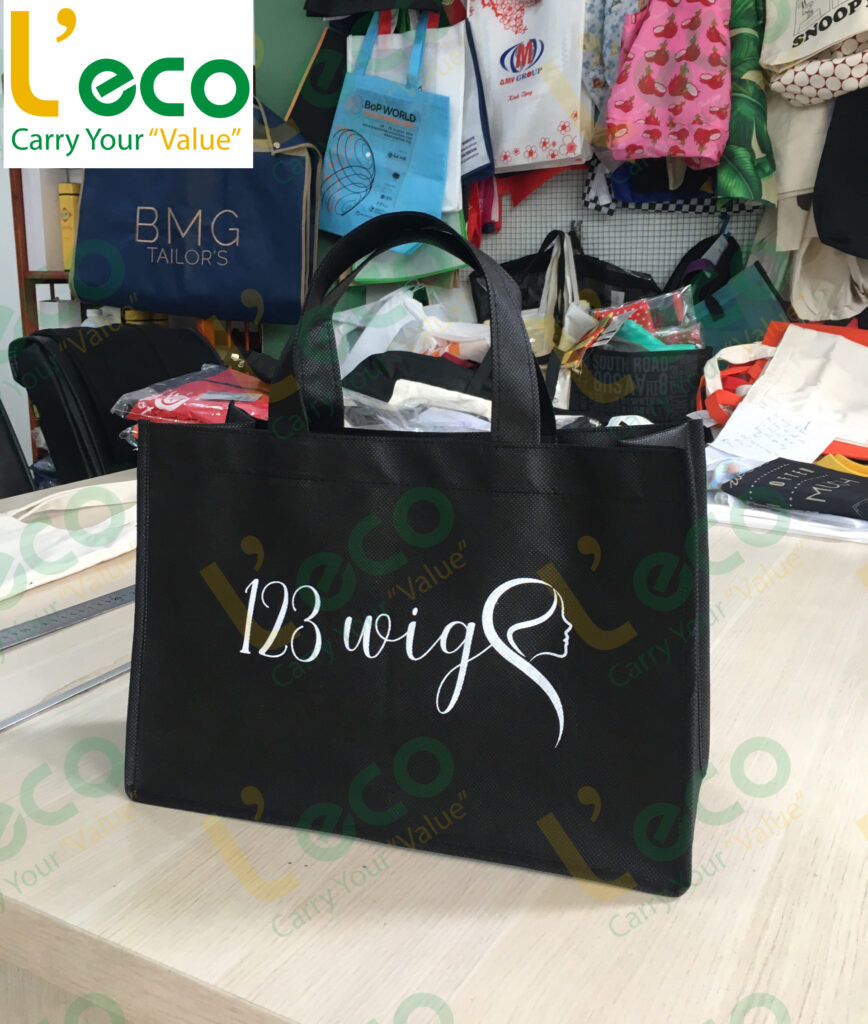 However, compared to the price, the advantage of non-woven bags is that they also perfectly performs their functions. Bring a bag for the purpose of brand promotion with a clear logo and slogan to everyone.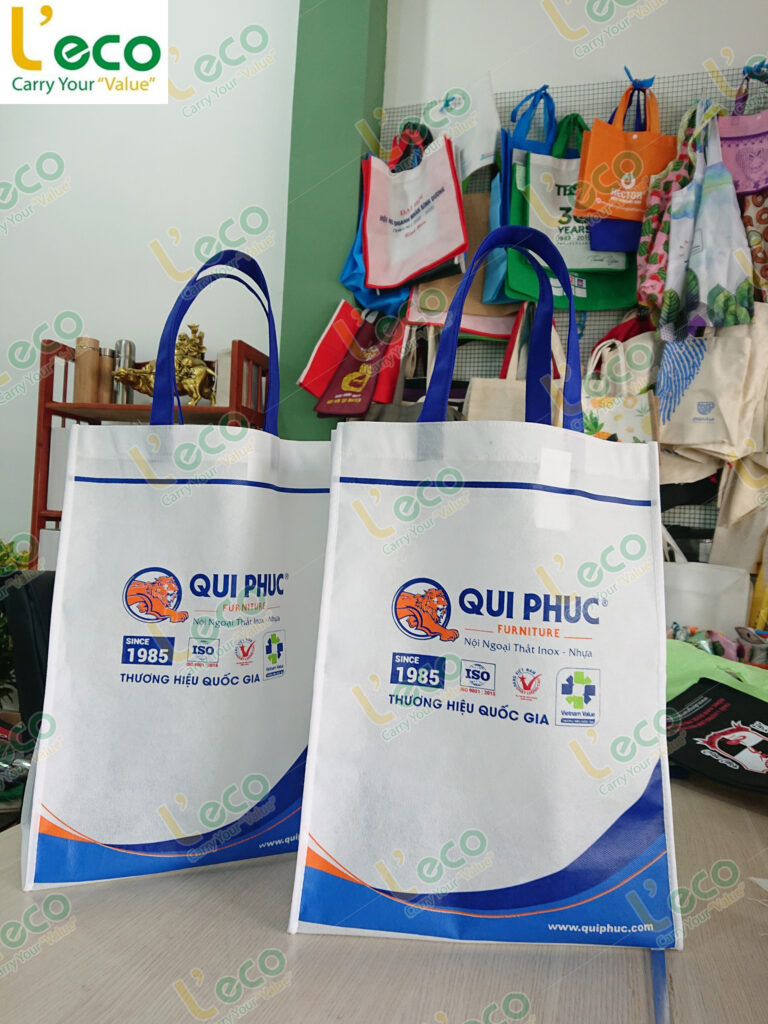 Since the appearance of non-woven bags has left a significant mark, bringing many benefits. They are widely used by many businesses. They become effective promotional tools for businesses.

If your business or store is looking for a branded bag bearing your business name. Come to L'eco's tailor-made non-woven bag sewing factory. You can find us in the information below.
---
*** An Van Thanh Production Trading Co., Ltd – L'eco ***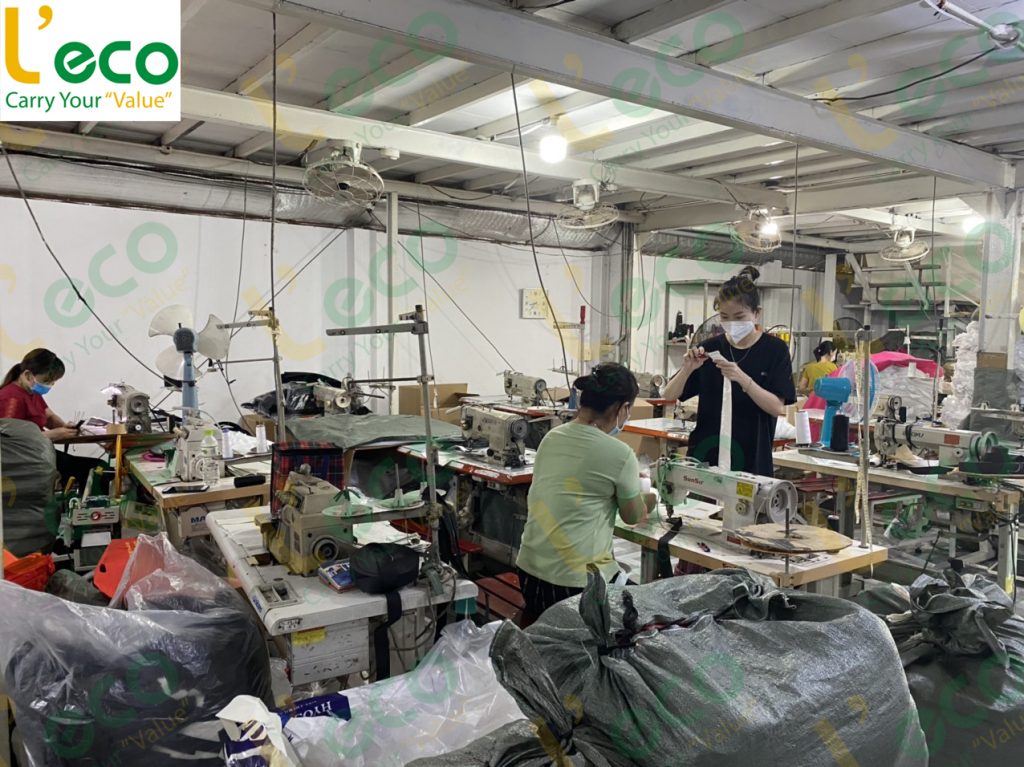 Specializes in supplying and manufacturing canvas bags according to customer needs. With 14 years of experience in manufacturing and exporting canvas bags. L'eco can meet all your bag needs for businesses and shops. Ensure product quality and create a reputation for businesses. Our bag products include:
+ Non-woven bag
+ Canvas bag, dad
+ Polyester fabric bag
+ Jute bag
+ Laminated PP bag
+ Vest bag
+ Cosmetic bag
+ Bedding bag
+ Wine bag
+ Gift bags, conference bags, events
+ New Year gift bags, Tet calendar bags, ….
All of our products are manufactured according to the needs of our customers. Helping customers get the most impressive and satisfying products. L'eco always aims at the values of life and the environment to join hands to protect the beloved environment.
Please contact us through
– Hotline: 0988.647.152 – 0902. 797.239 
– Mail: info@leco.com.vn
– Workshop: 70 Nguyen Van Tao, Long Thoi Commune, Nha Be District, Ho Chi Minh City.
– Learn more at Fanpage: Non-woven bag – L'eco
– Tumblr: Canvas Bag