HAND COVER CANVAS HANDS
Most people will immediately think of canvas bags when it comes to canvas. But for this friendly material doesn't stop from the bag. But also evolving into many different products to serve life.

Have you immediately thought of any product yet? If not, L'eco would like to introduce you to another product made from canvas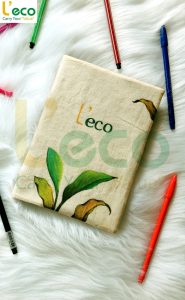 The canvas cover of the notebook is popular with many young people. Because the design is unique, new and dedicated as a gift to relatives and friends without contact.
Hand-made canvas cover is luxurious, delicate and soft, creating a new and unique look. Canvas cover combines art and fashion, very suitable for the office world and office people.
Besides the very durable canvas cover, you can easily clean and reuse when the notebook is finished.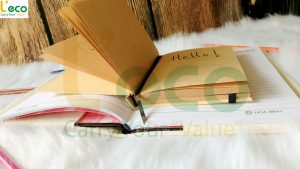 If you are planning to give gifts, immediately refer to this unique and meaningful gift.
Need gifts, please contact us via hotline: 0988.647.152 Ms chang Or Mail: info@leco.com.vn