MOON CAKE BAG 2021
Mid-Autumn Festival is a traditional festival in Vietnam, it carries a sense of union. That's why so many people pay attention and care about this festival. Referring to the mid-autumn festival, it is indispensable to have special holiday dishes, especially moon cakes. This is considered a symbol of the holiday color, so most people by August 15th will buy this dish to take home. In addition to using moon cakes, they are also considered typical gifts for the holiday. Create for people to have a connection and increase affection for each other. To make the gift more meaningful, it is not possible to bag moon cakes.
There are many styles of mooncakes on the market. But many people still love cake bags, because they are convenient and reasonably priced. The bag has many materials such as paper, and non-woven fabric,… But non-woven bags are still more popular. Because of the convenience that the bag brings, the bag can be reused many times and is also environmentally friendly. Besides non-woven bags, the cost is lower than other types of cloth bags.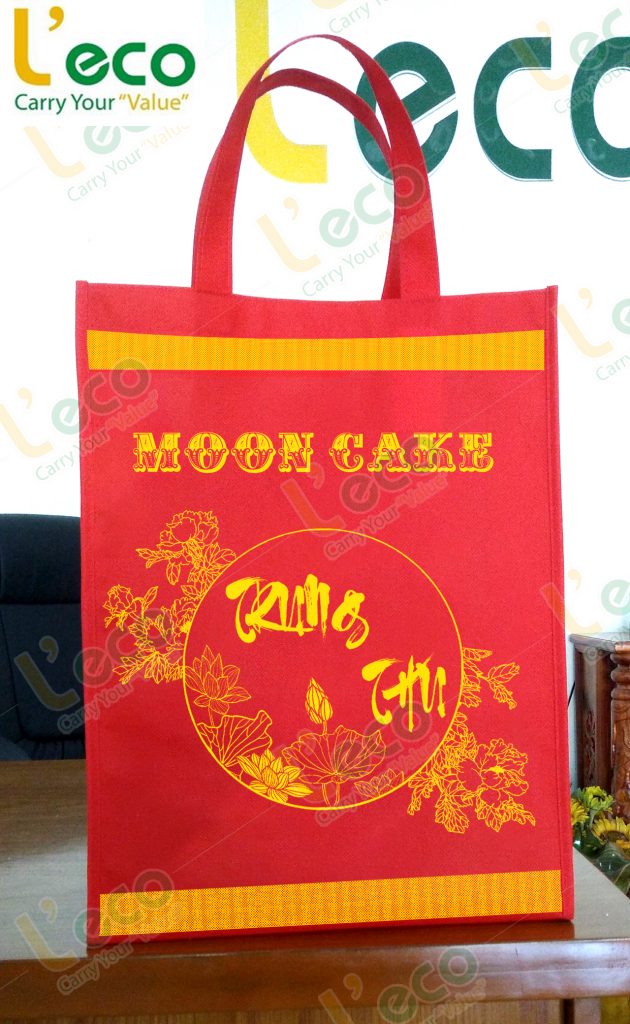 Non-woven bags are mooncake bags, not just packaging. But it also brings a meaning that the giver wants to convey to the receiver. When using design technology and applying modern printing technology. Make sure the information you want to convey to the consumer is complete.
There are only 90 days left until the traditional Mid-Autumn Festival 2021, so plan to use this non-woven bag. If you are still wondering about choosing a sewing factory, please contact us. A cloth bag sewing factory located in the Ho Chi Minh City area specializes in providing a wide range of friendly and customer-friendly fabric bags. Bringing customers the best quality and reputation.
Contact Hotline: 0988.647.152 Ms. Chang
Mail: info@leoco.com.vn
70 Nguyen Van Tao, Long Thoi Commune, Nha Be District, HCMC
AN VAN THANH PRODUCTION TRADING COMPANY LIMITED – L'ECO