Uses and advantages of tote bags that you should know
Tote bags are indispensable fashion accessories, it can be said that this is the right item for every case. The bag has many outstanding uses and advantages that few people know about.
So what is a tote bag?
Tote bags are mainly made from burlap (canvas bags). They are commonly found in square, rectangular, tight-bottomed, or boxy bags… The bag is sewn with the shape of two parallel straps connecting the two sides of the bag. With a variety of designs and designs, the bag makes an impression on users.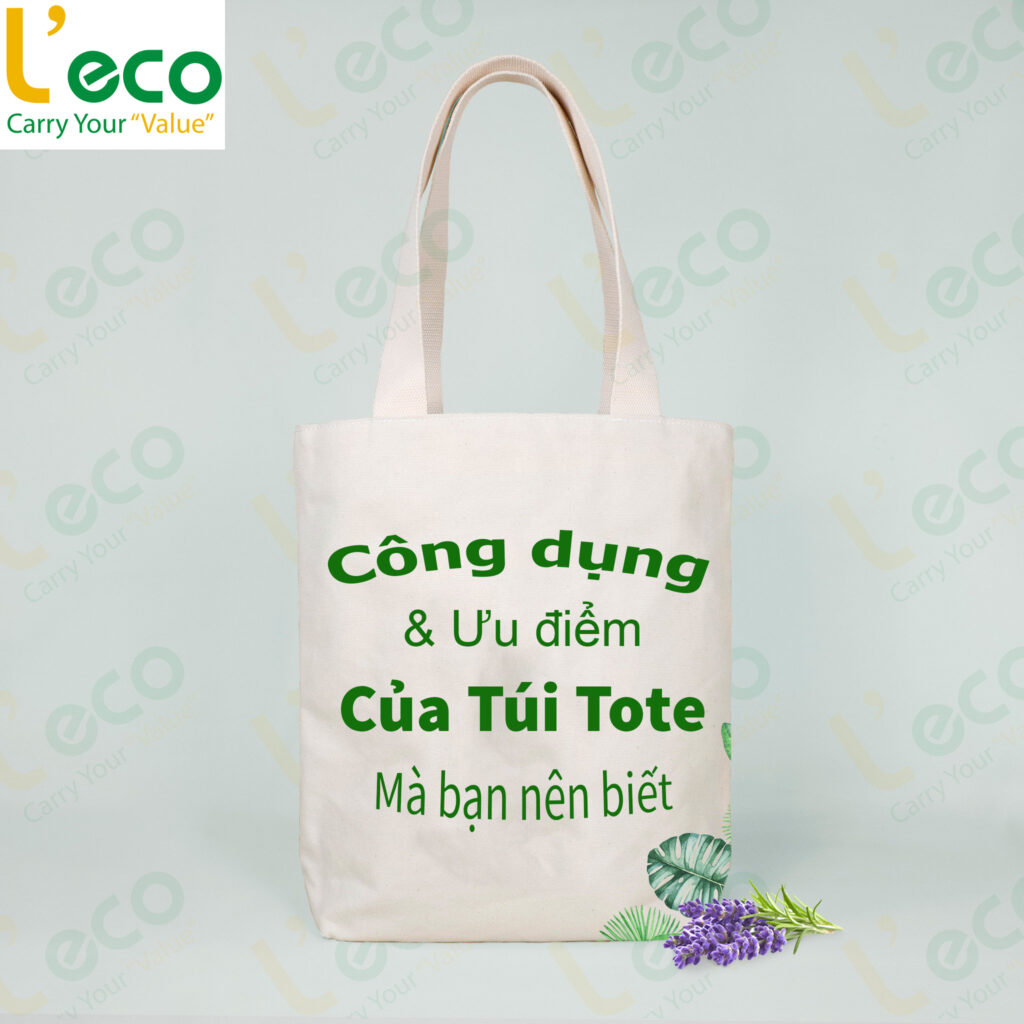 ** Uses of tote bags
With environmentally friendly materials, the price is quite cheap, easy to use, and durable. The bag is very convenient and versatile, so it is suitable for all ages and all genders.
Currently, tote bags are a product line that is not only used as school bags, outing bags,… But they are considered an effective brand advertising tool. Tote bags are used as gift bags, product bags,… . With an impressive appearance and are environmentally friendly. And printing information on the bag is easy, impressive, and beautiful. So they are very valuable in the market.
You can come across bags everywhere, maybe on the street, maybe at shopping malls or convention centers.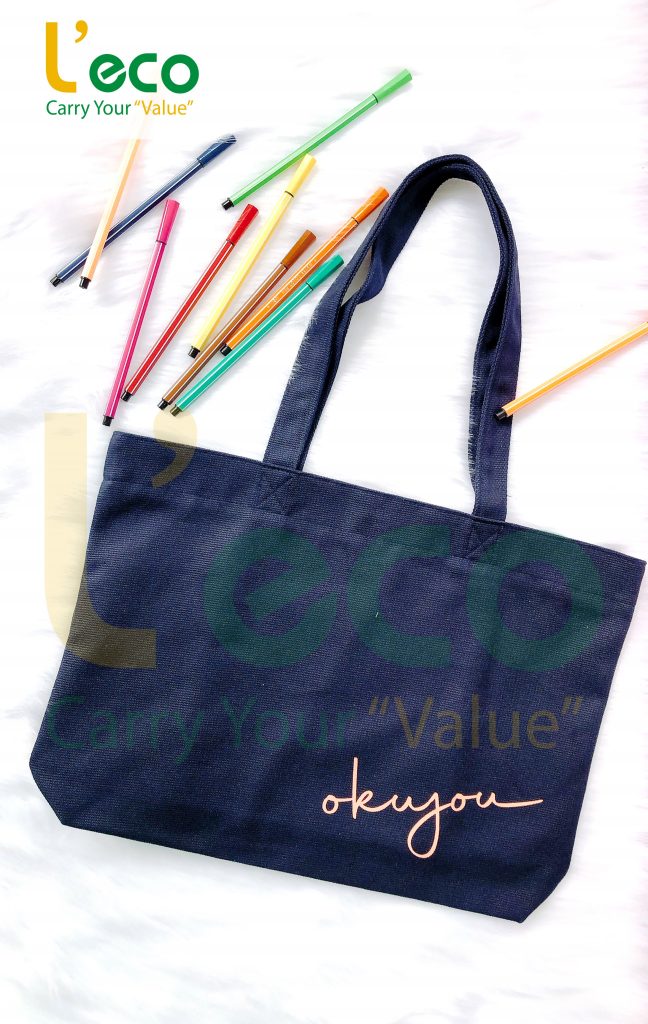 Outstanding advantages of tote bags:
+ High durability, durable fabric surface, so the bag can hold items from 4 – 10kg
+ Diverse designs, making it easy to choose and fit your needs
+ Environmentally friendly with the ability to decompose quickly when discharged into the outside environment. Tote bags can be reused many times.
+ The cost of the bag is cheaper than other bags such as leather bags, simili bags or fashion bags
These are the advantages that tote bags bring. Besides using this cloth bag, you have contributed a part to reducing the use of nylon bags and plastic bags.
---
*** An Van Thanh Production Trading Co., Ltd – L'eco ***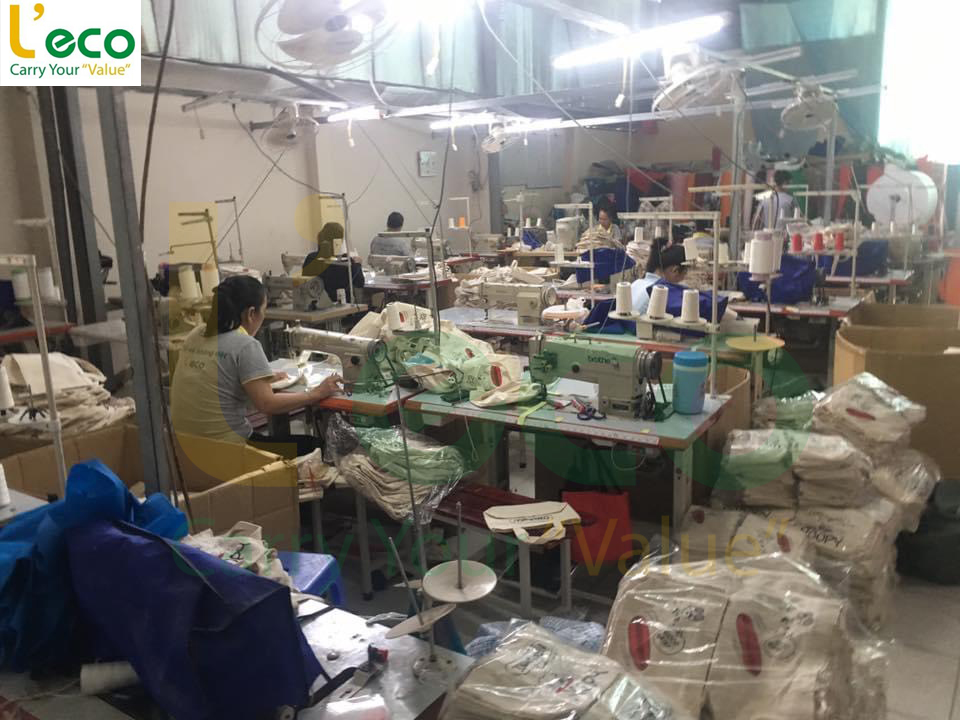 Specializes in supplying and manufacturing canvas bags according to customer needs. With 14 years of experience in manufacturing and exporting canvas bags. L'eco can meet all your bag needs for businesses and shops. Ensure product quality and create a reputation for businesses.
Our bag products include:
+ Non-woven bag
+ Canvas bag, dad
+ Polyester fabric bag
+ Jute bag
+ Laminated PP bag
+ Vest bag
+ Cosmetic bag
+ Bedding bag
+ Wine bag
+ Gift bags, conference bags, events
+ New Year gift bags, Tet calendar bags,…
All of our products are manufactured according to the needs of our customers. Helping customers get the most impressive and satisfying products. L'eco always aims at the values of life and the environment to join hands to protect the beloved environment.
Please contact us through
– Hotline: 0988.647.152 – 0903.696.477
– Mail: info@leco.com.vn
– Workshop: 70 Nguyen Van Tao, Long Thoi Commune, Nha Be District, Ho Chi Minh City.
– Learn more at Fanpage: Non-woven bag – L'eco
– Tumblr: Canvas Bag