VARIATION FROM POLYESTER BAG
The country's integration helps many economic sectors to develop. In which, the garment-handbag industry is also growing and developing. But there is also a lot of competition in wearing goods. Because in order to attract more customers, traditional canvas bags have to vary and better suit customers' needs. In which, polyester bags also go through various processes to suit the tastes of customers.
Polyester bags are transformed into different styles. Helping many customers have more options.
In addition to a variety of styles for customers to choose from, the polyester is also available in a variety of colors and sizes. Suitable for many businesses, shops, conferences.
Due to the material made up, these polyester bags can also be transformed into many different shapes.
1.FOLDED BAG
The bags are folded into a small rectangle. But when used, it turns into large bags. Can hold many necessary personal items.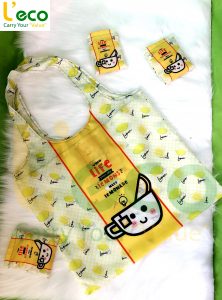 2.FRUIT SHAPE BAGS
The bags are folded into fruit or cute pictures. Can make a key chain when not in use. A cute one loved by many young people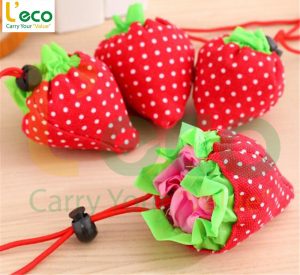 3. FOLDED BAG WITH TRACTOR
When the Polyester has a zipper to form a hidden inner bag, it can be locked to prevent objects from falling out.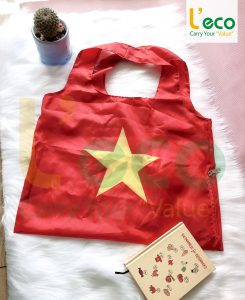 Need a polyester bag please contact us on hotline 0988.647.152- 0902.797.239 Or mail: info@leco.com.vn